Thanks for visiting the new Astral Project website.  Come back often as there will be many new features added and free stuff to be had.
SPECIAL THANKS
A very special thanks to Brian Bennett.  Most of the beautiful banner photos and a number of pictures in the Live gallery were taken by him at various festivals and locations in and around the city.  Please visit his website,
Mr. B's Domain
, to check out thousands of gorgeous hi-res photos of some of Louisiana's finest artists!
0:00/5:35

0:00/7:53

0:00/5:59
A HIGHER FUSION
David Lasocki,
A Higher Fusion: The New Orleans Modern-Jazz Group Astral Project at 34
.  $12.95; file size 6MB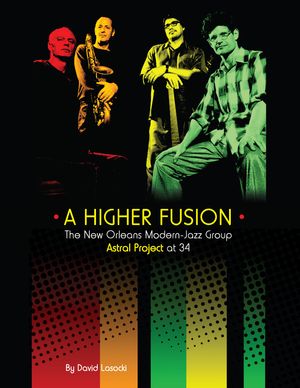 To order click here.
"Wow! When Indiana University music librarian David Lasocki told me years ago that he was researching a book on Astral Project, I never knew what an exhastive work of scholarship and critical appreciaton he would compile.  Really first rate!  If you'r ea fan of Astral Project, as many of us have been for a long time, then this is well worth reading. Congratulations on a bringing this great work to light."
- Scott Aiges, Dirextor of Programs, Marketing & Communications, New Orleans Jazz & Heritage Foundation.
"A great book about a great band, Astral Project.  Awesome! Thanks, David, for the book and thaks, Astral Project for the music."
- Jirka Hala, jazz saxophonist, Czech Republic
also available:
JAMES SINGLETON - RHYTHM CRUSADER

David Lasocki,
James Singleton, Rhythm Crusader: The Life and Work of the New Orleans Jazz Bassist and Bandleader
(publisher September 2010. $13.95; file size 5.24MB

To order click here: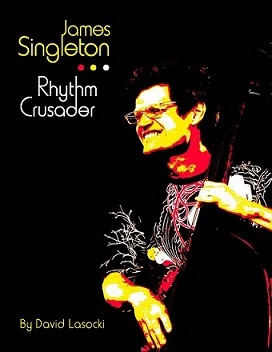 "Great work on a great subject! I enjoyed reading about James and everyone else. Many details were unknown to me."
- Olivier Bou, New Orleans jazz saxophonist

"... very well-written indeed. It's quite amazing how it keeps interest high, even in passages that could easily degenerate into long lists of recordings and dates and facts. I read it with great pleasure."
- David Daniels, conductor and author (and James's uncle)